Hi Everyone,
As always, sending you good wishes for you every day but today is the Chinese New Year – the Year of the Ox.
I was reading a few fun tips from China Highlights.com and wanted to share them with you below. It is a very interesting read and it will give you a little insight to the Chinese customs for this holiday and help you if you feel like celebrating this holiday….
The main Chinese New Year activities include 1) putting up decorations, 2) eating reunion dinner with family on New Year's Eve, 3) firecrackers and fireworks, and 4) giving red envelopes and other gifts.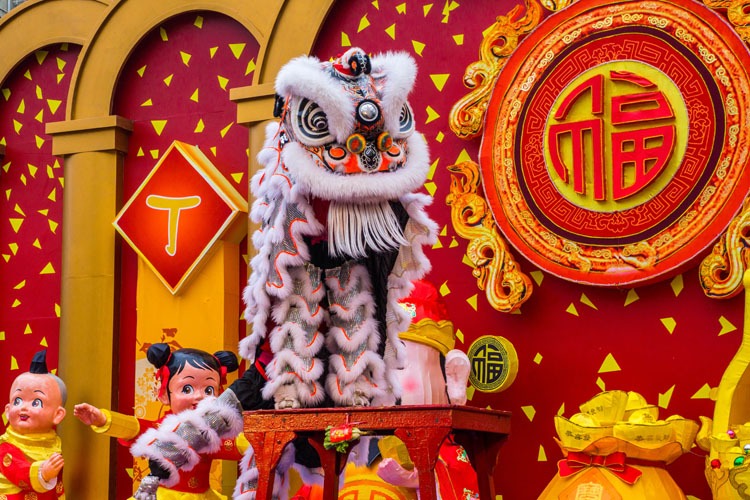 Public celebrations: In many Chinese cities, from New Year's Day, traditional performances can be seen: dragon dances, lion dances, and imperial performances like an emperor's wedding. A great variety of traditional Chinese products are on offer, and rarely seen Chinese snacks. City parks and temple fairs are the places to go for this.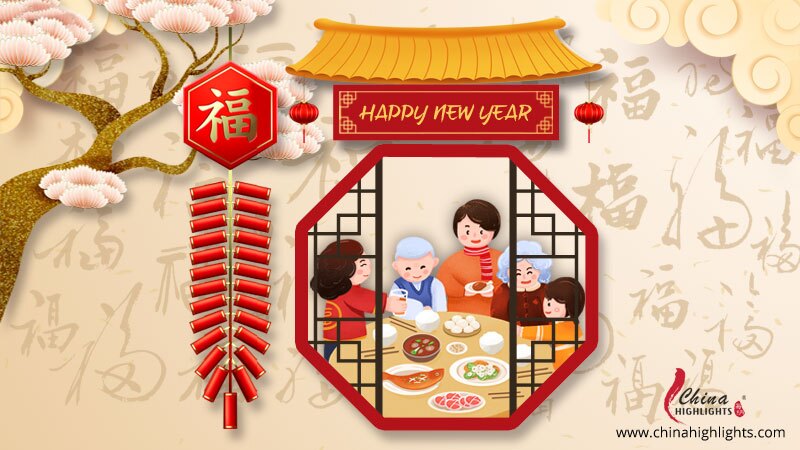 Chinese New Year 2021
By FercilityUpdate Feb.08.2021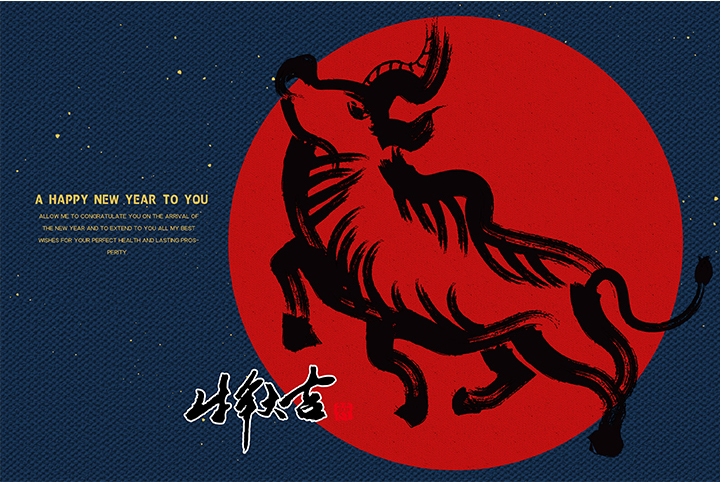 Chinese New Year, also known as Lunar New Year or Spring Festival,is China's most important festival. It is time for families to be together and a week of an official public holiday.
Chinese New Year Quick Facts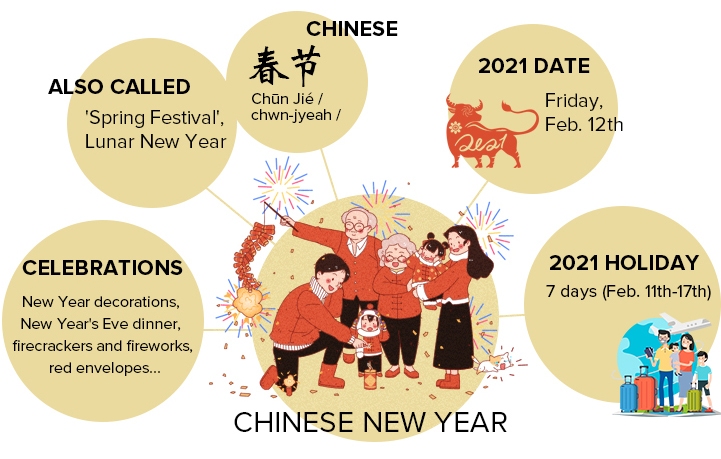 Chinese New Year falls on Friday, February 12 in 2021.
Chinese New Year 2021 is a Year of the Ox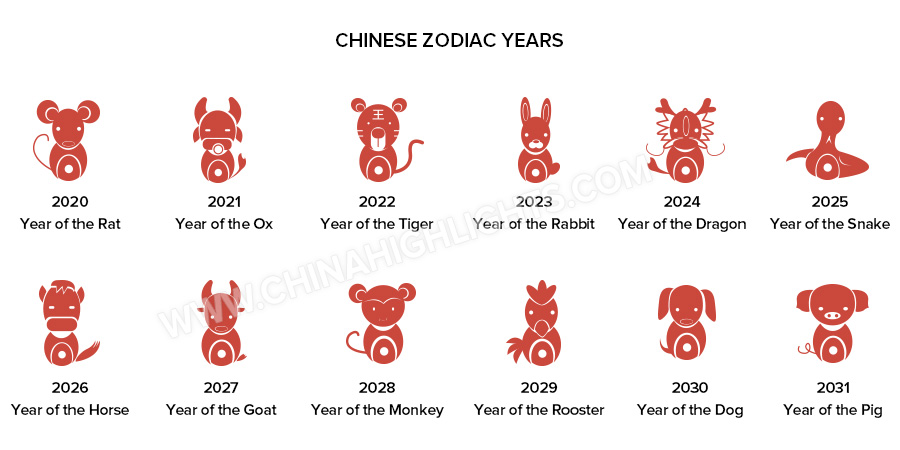 1. Chinese New Year Decorations —

Lucky Red Items
Every street, building, and house where Spring Festival is celebrated is decorated with red. Red is the main color for the festival, as red is believed to be an auspicious color.
Red Chinese lanterns hang in streets; red couplets are pasted on doors; banks and official buildings are decorated with red New Year pictures depicting images of prosperity.
2. Chinese New Year's Eve — Family Time
Chinese New Year (Lunar New Year) is a time for families to be together. Chinese New Year's Eve is the most important time. Wherever they are, people are expected to be home to celebrate the festival with their families.
The Chinese New Year's Eve dinner is called 'reunion dinner', and is believed to be the most important meal of the year.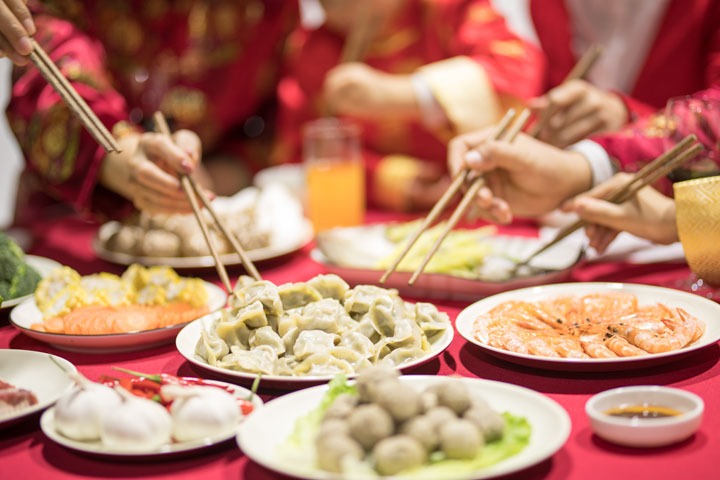 3. Firecrackers and Fireworks at Chinese New Year
It has long been a Chinese tradition to set off firecrackers from the first minute of their new year. Fireworks have increasingly been added to the cacophony. From public displays in major cities to millions of private celebrations in China's rural areas, setting off firecrackers and fireworks is an indispensable festivity.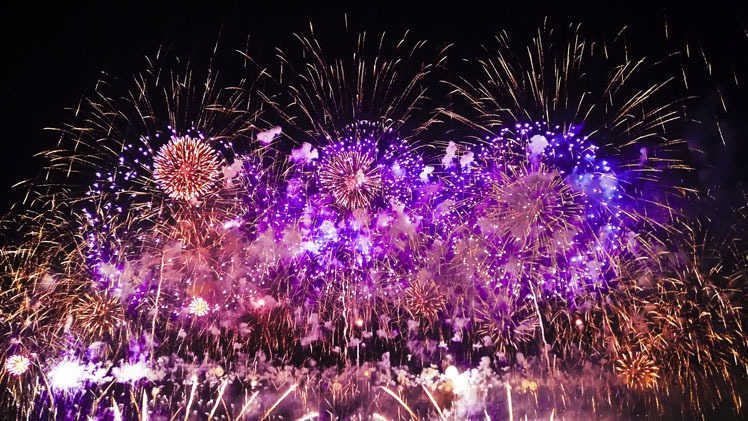 4. Chinese New Year Gifts and Red Envelopes
Like at Christmas in other countries, people exchange gifts during the Spring Festival. In rural areas and for older people the New Year gift giving tradition is still strong, but increasingly younger people prefer just to receive red envelopes (by hand or electronically).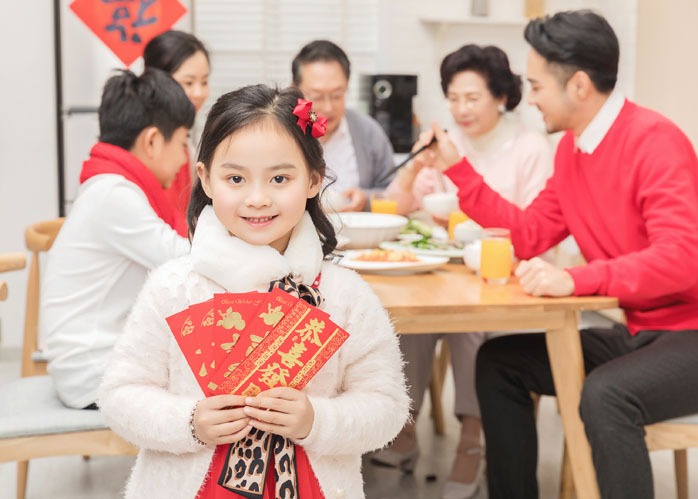 At New Year red envelopes are customary in China.
The most common New Year gifts are red envelopes. Red envelopes have money in, and are believed to bring good luck because they are red. They are given to children and retirees. Customarily only employers give red envelopes to working adults.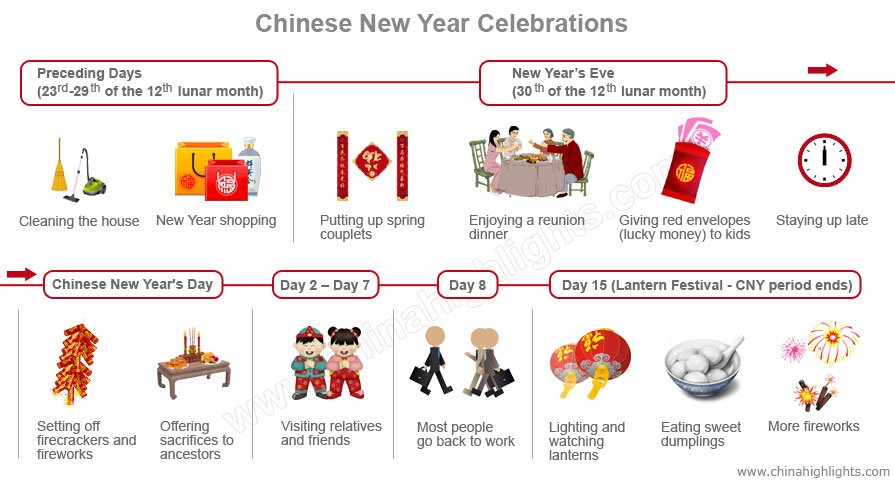 What Chinese Eat for New Year's Eve — Foods with Lucky Meanings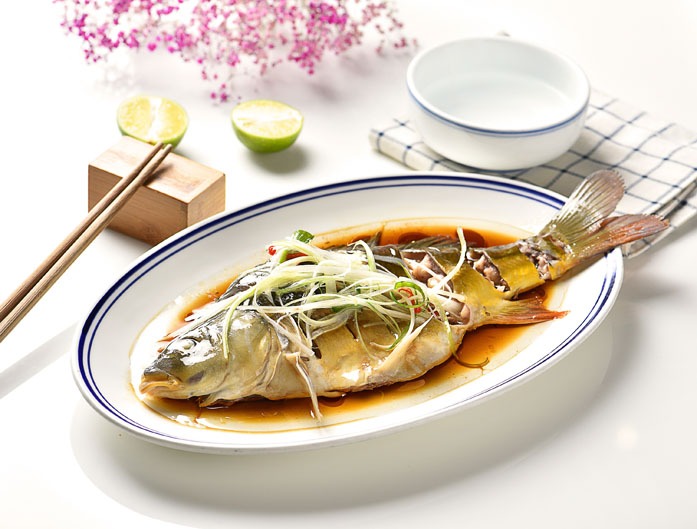 Food for the New Year emphasizes lucky symbolic meanings such as fish, which sounds like the Chinese word for 'surplus'. These foods are eaten during the 16-day festive season, and particularly for the New Year's Eve family reunion dinner.
The luckiest Chinese New Year foods (and their symbolic meanings) are:
Fish (an increase in prosperity)
Chinese dumplings (great wealth)
Glutinous rice cake (a higher income or position)
The Luckiest Things to Do at Chinese New Year
Giving money/gifts in lucky numbers and lucky red packaging with lucky greetings.
Eating lucky food like fish on New Year's Eve, especially carp or catfish with some left over for New Year's Day.
Lighting lots of red firecrackers and fireworks to scare away evil and bring good luck.
The Unlucky Things to Do at Chinese New Year
Having an accident, especially if it means hospital visits, crying, and breakages: all bad omens.
Giving gifts with unlucky meanings, colors, words, or numbers, or even saying something inauspicious.
Sweeping up on New Year's Day: don't "sweep all your luck away".
******************************************
Until my next post, make every day a celebration!!!
Stay well,
Diane